Convene Technologies provides information technology services
including custom software development and technical recruiting for emerging and mid-market clients. Their technical recruiting services consist of perm staffing and contract engagements using both VMS and direct-to-client submission models.
In today's high-stakes hiring environment, top IT professionals are here today, gone tomorrow. On average, in-demand candidates can receive four to six offers per week, and the hiring time frame has shrunk from two months to about two to three weeks. Recruiters who lack technical expertise are at a disadvantage, whereas firms that can validate a candidate's technical skills within 24–48 hours enjoy a clear gain.
Innovation and excellence have been central to Convene success since its founding, and they chose to trust eTeki to validate the technical competency of their candidates. With eTeki, Convene's recruiters gained access to a global network of IT experts and an online platform to manage interviews, communications and feedback. eTeki's support specialists were with Convene every step of the way.
Don't just take our words for it. Our clients are our biggest supporters.
"Our clients hire only the best, and they expect us to deliver the best. eTeki helped us to meet that expectation without sacrificing quality for speed."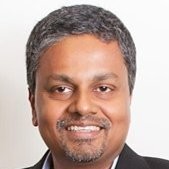 Karthik Viswanathan
CEO, Convene