Best Statistics & Recruiting Metrics for Technical Hiring
Curated for Influencers & Decision Makers
Getting the job order for a technical role creates an opportunity for recruiting and hiring leaders to communicate clearly on bona fide qualifications for a position, standards for selection, interview processes, and timelines for bringing the right person onboard with the company. It can take multiple iterations to flesh out the knowledge, skills and abilities necessary to be successful and how the hiring team will measure and document a candidate's eligibility and suitability. In most industries, the demand outweighs the supply and filling vacant tech positions can be quite costly
In light of the pandemic, the global public cloud IT infrastructure market is predicted to grow to a whopping 120 Billion USD with 35% growth in 2021. (Forrester)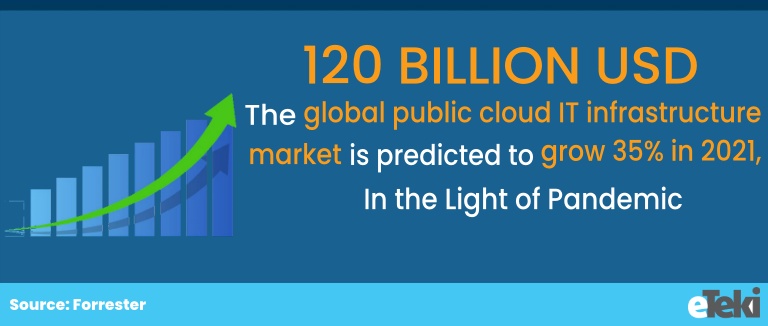 57% of the C-Level executives are concerned about finding enough tech-skilled employees, far surpassing concern over supply chain holdups (26%) or cybersecurity attacks (20%) in what kept them awake at night. (Forbes)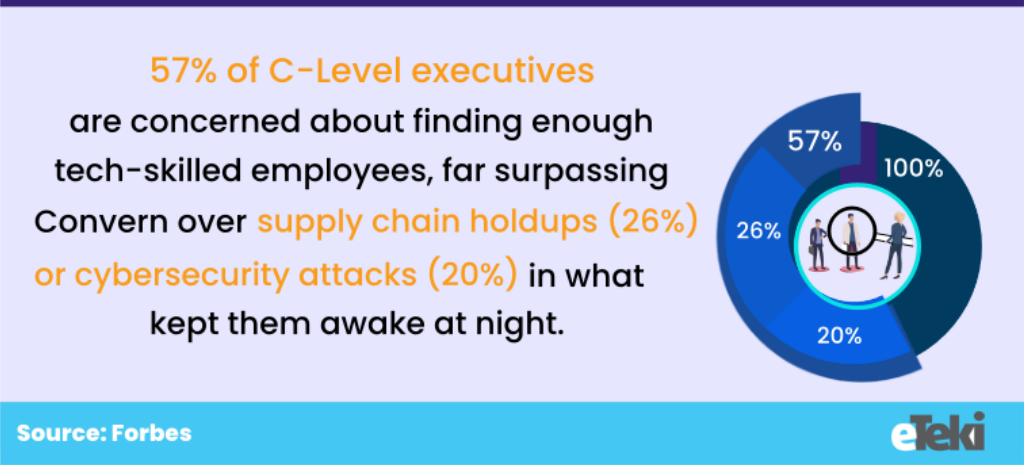 The U.S Bureau of Labor Statistics estimates a demand for 667,000 more tech jobs by 2030 to keep up with the growing needs in this industry! (Forbes)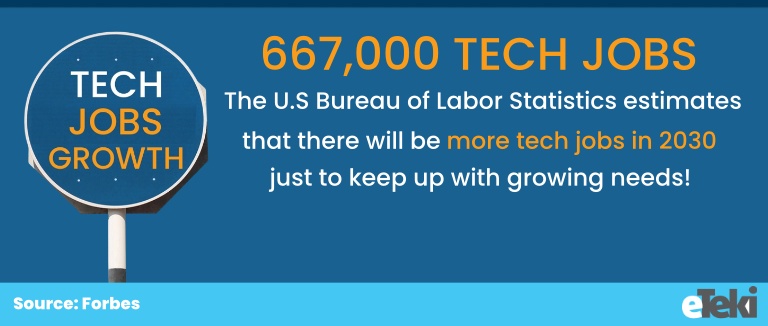 The median salary for a software developer is $110,140 and for Data Scientist is $98,230. The unemployment rates in both fields is low - (SD)3% and (DS)2%. The expected job growth for software developers is 22% or 409,500 new jobs by 2030 while data scientist's are projected to grow at 31.4% or 19,800 jobs.(US News)

Talent attraction takes many forms including recruitment marketing, job board posts, company career pages, direct sourcing, x-ray searches, intermediaries, and marketplaces. Candidates being considered for a role are managed within an applicant tracking system (ATS). It provides employers with information about their potential employee pool, including applicants and passive candidates believed to meet specific role and tech stack qualifications.
The data shows that candidates from around the world are looking for work in droves. The average qualified Globally is 39, while US and Canada comes at 34 and Asia boasts 45 workers ready to be hired! (Workable)

At 61%, HR's are more concerned with finding the qualified talent compared to Standing out from other companies, Aligning with hiring managers' demands, Recruiting within tight time frames, Meeting recruitement volume targets and among others. (Codingame)

In April 2020 there was an average of 22.57 applications for each tech role advertised, an increase from 9.62 in April 2019 – meaning these roles will likely go to more skilled candidates rather than new entrants to the market. (Computer Weekly)

Despite what some job seekers say on Reddit about their nemesis the ATS, recruiters really do closely scan the resumes of all professionals sourced. Their expert eyes focus on a punch list of job requirements and begin refining their focus to the most promising of candidates during this initial screen. An interview, phone or likely video, between the tech pro and tech recruiter addresses screens for eligibility factors unable to be ascertained by the resume. Depending on experience of the talent acquisition professional,  a few knock out questions from the tech team may be asked to gauge the candidate's confidence discussing a subject.
On average, hiring teams pass 34% of phone screened candidates to the onsite stage (Hackerrank)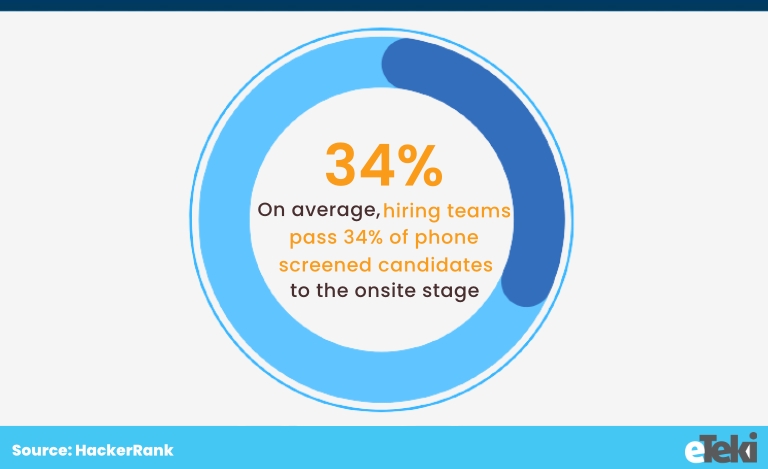 Candidate evaluation tools used to verify a candidate's suitability for a role often time get referred to as assessments. They come in many forms including coding challenges, first-round technical interview, multiple choice skill assessments and take home assignments. Some new assessments are AI based, others adaptive and the most trusted remain human-centric. When using various tools to assess a person be sure to know what level of predictive validity the data points offer when using the results to make next round decisions. 
42% of recruiters plan on using skill-based assessment solutions in order to improve diversity. (Codingame)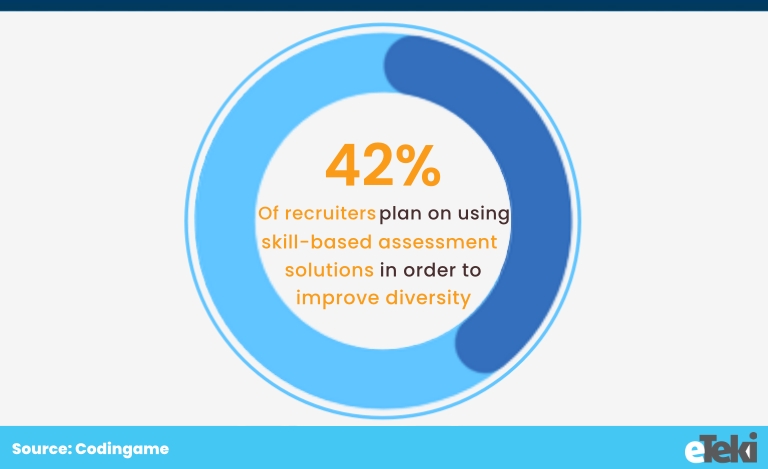 Selection of the right technical hire involves interviewing shortlisted people until the manager identifies someone qualified for the role. Along with the hiring leader, other employees with vested interest in the role may spend time speaking with top talent. Interview logistics, busy project calendars, and inherent bias often complicate original hiring goals. Some companies choose to outsource first to final technical interviews to alleviate the burden of technical interview hours and improve employee morale in already understaffed teams. 
The data shows that interviews per hire for all engineering roles across the globe is 12. In America and Canada it's 13, but from Asia 11! (Workable)

Recruiters and hiring leaders work closely to put an attractive offer together.  The recruiter often provides the offer verbally and then moves to the next step when candidates respond affirmatively. Often negotiations between parties go beyond salary basics to remote/hybrid workspaces, company stock, care giving support, generous/unlimited PTO, and in some cases family planning benefits. Background checks and drug testing are performed to assure relevant minimum requirements are met. 
The average time to hire and fill for all IT Development/Engineering roles globally, it takes 33 and 68 days. However this number can vary greatly depending upon where you are located. The U.S and Canada takes 56 days to fill and 33 days to hire while Asia takes 92 days to fill and 36 days to hire. (Workable)

During onboarding systems like the ATS, HIRS, Enterprise Email, Access control and others get updated to enable standard processes and work to commence. The candidate officially becomes a new hire and knowledge transfer (aka training) begins.
Amazon has declared that they will give free Cloud Computing training to 29 million people between 2021–2025.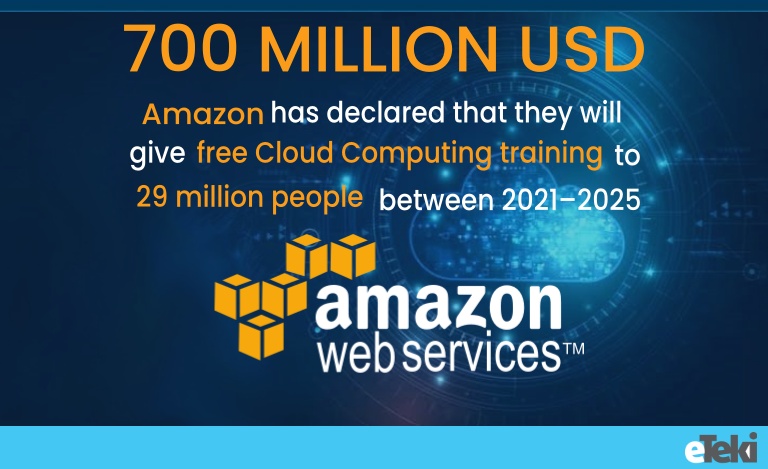 Often consider the highest yielding talent attraction method referrals of candidates by current employees are extremely valuable. There can be bias pitfalls with relaing to heavily on this approach.  While being mindful of DEI communicate routinely with employees and be sure to document the referral source carefully. Any referral bonus may vary based on company, position, and in some cases by stage of the hiring process the referred person completes.
26.8% of developers found their current job through a friend, family member or former colleague.(Stackoverflow)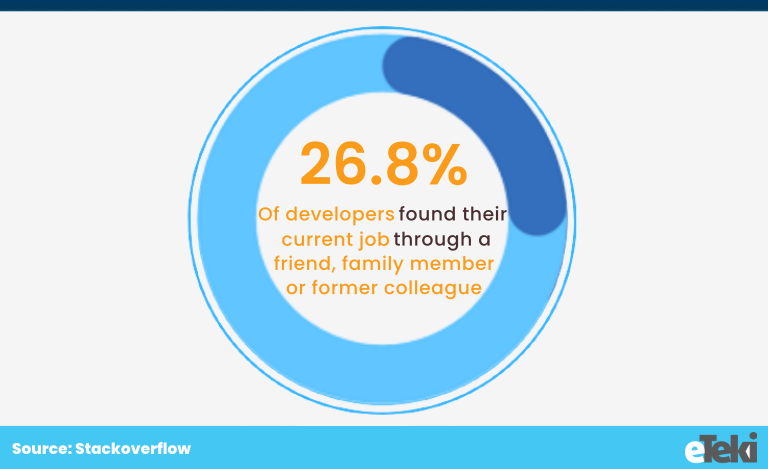 The majority of staffing firms do not measure or report their redeployment rate. Six percent only monitor the number in relation to how many employees they have at any given time, with most other companies reporting rates between 10-30%. (Bullhorn)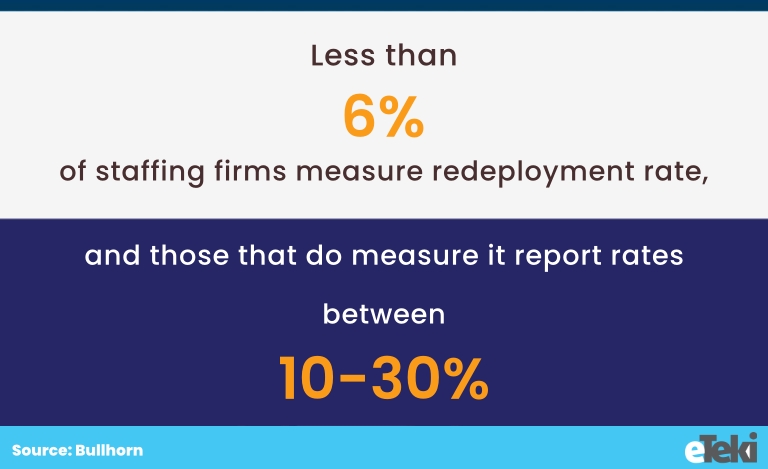 Employees are hired to fill a business need. Companies are in business to make money. Whether you know it or not, your company has an average revenue per employee metric. If the process above doesn't produce an employee who contributes positively towards revenue, the entire costly hiring cycle repeats.
In 2020, the cloud services industry generated almost $40 billion in revenue, taking its market value to a total of $266.4 billion from the $227.8 billion in 2019, an 17% growth in just one year. (Social Hire)
Source: Social Hire, 2021

We have calculated the average tech salary costs in the US($150K), India(₹6.5L) and Globally(€78K) salaries respectively through the engineerworth web tool. However, depending on their experience and location it can be much higher or lower than this number suggests.
Increase diversity, equity and inclusion with independent third-party interview on eTeki. Choose the service level that works for your company