Achieved 9X ROI & Elevated the Recruiting Game
A Success Story of Partnering with eTeki to Accelerate the Technical Hiring Process
Watch
Prequalified Tech Candidates

Filled the honest gap in their recruiting team's expertise by taking the guesswork out of skill validation & submittal process.
Delivered Targeted Shortlists

Improved relations and expanded accounts by meeting the hiring manager expectations for minimum qualifications the first time.
Hired the right IT professional and achieved subsequent business goals sooner, a win-win for everyone.
"Partnering with eTeki has literally elevated the technical hiring game for my company and our clients. The ROI we've achieved tops any investment I've made for my business."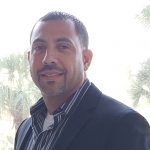 Cesar Jimenez
CEO, ProsourceIT