Tim Sackett, SPHR, SCP, is a talent acquisition expert and one of the most widely read thought leaders on just about any topic relating to talent management (including the rules about hugging at work, a blog post Tim wrote that went viral several years ago).

So it was no surprise that hundreds of talent management and recruiting professionals dialed in to listen to his one-hour webinar,  Guarantee Your IT Hiring Managers a 'Great Return on Interview'.  One of our favorite slides from the webinar was "The Perfect Technical Interview Process" and during the webinar, Tim provided stories and tips for each part of the process.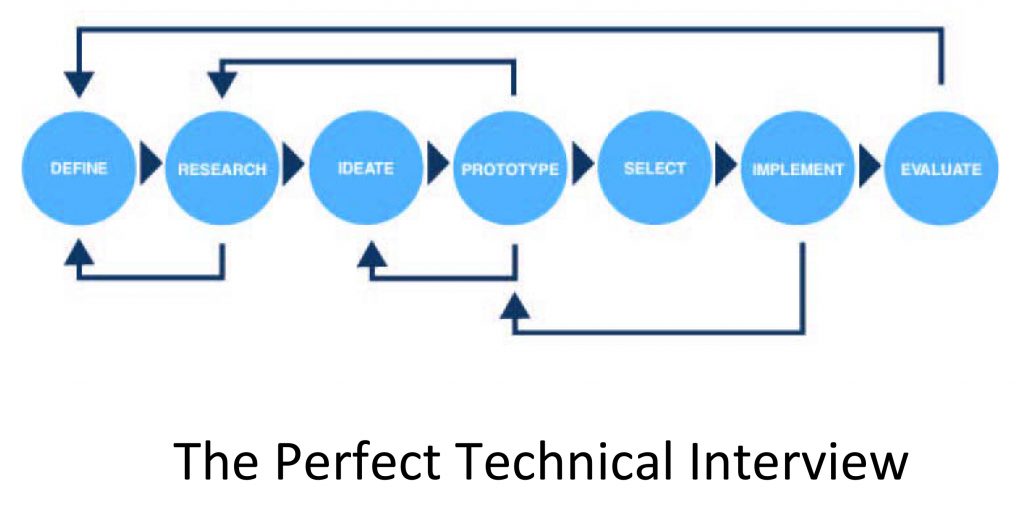 You can listen to the webinar in its entirety at Recruiting Webinars, but in this post we want to draw attention to three interesting poll questions that Tim asked attendees during the webinar. The responses to the three questions highlight common technical process failures and why it is so critical to do your technical interviews the right way — and how not doing them correctly can be quite costly.
The first poll question: Tim Sackett asked attendees to describe the role of technical interviewing in the hiring process at their companies. Remember, most of the attendees of this webinar are responsible for hiring technical talent at their companies. So, it was quite surprising that only 46% stated that technical interviewing was mandatory for all position. Responding to this, Tim referenced a concept that Google first broached: our ability to predict success from a typical unstructured job interview is roughly the same as flipping a coin.

The second poll question: Tim Sackett asked attendees how many of their short-list candidates, during the last year, accepted a position with another company before the technical interview process was completed. Thirty percent said, eight or more candidates took other offers.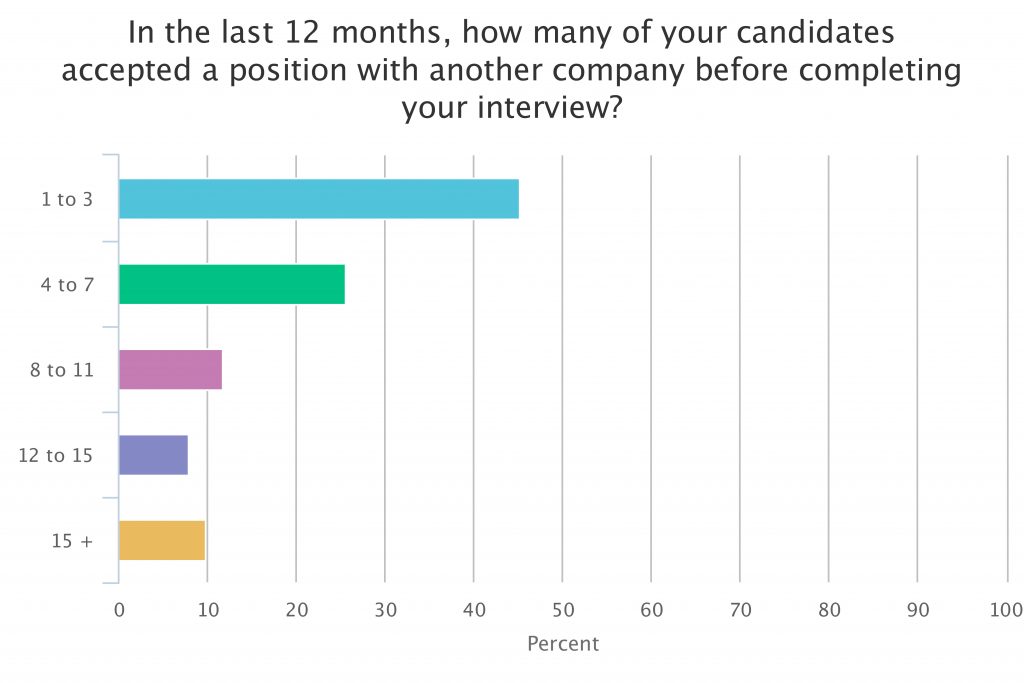 Tim pointed out that when great talent chooses another company over your company it is often because of failures during the technical interview process. Some examples of interview fails:
Interview process doesn't match the culture of your company
Interview doesn't allow candidate to showcase their skills
Interview doesn't uncover talent that will succeed in your environment.
Interview is set up to make a candidate fail
Candidate is required to do multiple interviews where all questions are the same
The third poll question: Tim Sackett asked attendees how many hours it takes per candidate to conduct technical interviews. Forty-one percent said it takes 4-6 hours and 21% said 7-10 hours. Tim's opinion, these estimates under represent the actual time investment completing technical interview.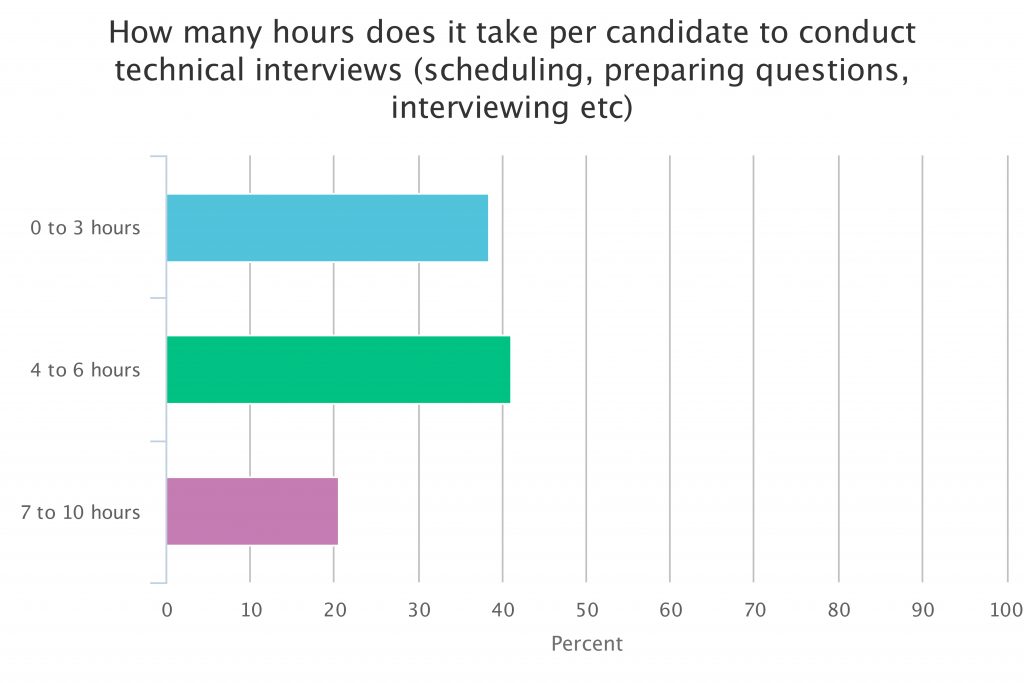 Consider the aggregate time spent by your internal IT professionals, if you invite three candidates into your office for interviews – the ideal scenario follows:
One hour set-up time and one hour debriefing time for each of the three IT staff (6 hours)
One hour for each of the three IT professional to conduct the interviews with the three candidates (9 hours)
That's 15 hours of IT professional resources per open position, assuming one of the candidate interviewed meet all qualifications and accept the offer provided.
During the webinar, Tim recommended that companies consider outsourcing the technical interviews. Why? Because you would not spend any of your internal IT time preparing, conducting or scoring the interviews, saving you those 15 hours of IT professional resources per open position. And because outsourcing technical interviews can also lead to better hiring results.
This is exactly what webinar guest Cesar Jimenez, a 20-year IT staffing pro and CEO of IT recruiting agency prosourceIT, spoke about. Cesar said that outsourcing technical interviews is an absolute game-changer for any company or agency, and has helped him reduce his firm's interview-to-offer ratio to 1.25: 1. According to Cesar, "If the technical interview process is done properly, every candidate presented to the hiring manager should receive an offer."
The company Cesar uses for his technical interviews? eTeki.