We're excited to announce that Hans Bukow, CEO and co-founder of eTeki, will be leading a panel at this year's global World Staffing Summit event, taking place virtually from January 24-28.
This year's World Staffing Summit is the largest virtual gathering for staffing leaders, featuring over 150 industry thought leaders speaking about the latest topics in staffing. Over 10,000 staffing owners and operators will be attending, and there will be plenty of 1:1 networking opportunities, speaker Q&A sessions, and interactive roundtables to encourage collaboration and sharing of ideas.
Hans' panel will be on the topic of Balancing Automation and Humanity in Global Recruiting, which is top of mind for so many in the staffing industry in today's digital world. Given the increased use of automation and AI in recruiting and staffing, it's clear that we need to find a way to maintain the human connection. Hans will lead a panel of thought leaders to discuss topics around candidate experience, brand reputation, and determining candidate fit.
The panel will take place on Monday, January 24th, from 4:30-5:30 PM EST. 
The World Staffing Summit is completely free to attend, and you can secure your spot today by registering online on their website at this link. Don't miss it!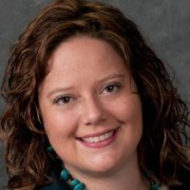 Amanda Cole, Vice President at eTeki
Amanda Cole has more than 15 years of experience developing innovative programs staffed by non-traditional workforce's including freelancers, paid & unpaid interns, boards of directors, special event volunteers, and skill-based volunteer programs. The annual value of services rendered for the largest programs exceeded $18M. She is a communications professional with superior facilitation and training skills, an engaging public speaking presence, and a fanatic about synergistic business relationships.