Recruiters and hiring managers know better than anyone what it's like to get through a multi-step hiring process. In a perfect world the right candidate is found and hired after the first interview – but that's not reality. Pre-screening, research, references, interviews, and onboarding all take a bit of time. But what aspects of the process should be simplified or eliminated?
We posted a question to our Twitter audience recently and think the responses are great. It's time to rethink the hiring process and simplify the candidate experience.

Over complicating the interview process
Hiring processes differ based on company culture, department needs, and the must-have skills within a role. Prescribing a number of rounds should be done with the end goal in mind for each step. Each step should be reasonable in terms of time and include the relevant data required to advance the right people to the next round.
Just because one company has 7 rounds of phone calls, video interviews, automated assessments, take-home projects, panel interviews, and the final cultural fit conversation does not mean that's what your company should do. We asked Twitter how many interviews should there be and here's what they said!
@Momo69HRM, "Ghosting and Multiple rounds of interviews."
@GabrielaBrownFL, "7 rounds of interviews and 8 "pre-work" projects."
@ResourceMax, "Self-directed video interviews. My clients report feeling like they are talking to the Wizard of Oz and it is unsettling. Send a questionnaire if you want to screen someone and don't have a person available to interact with a candidate."
@CrystalRNichols, "Six rounds of interviews."
@JeffreyWShapiro, "Lack of specifics on the comp. Cover letters (unless the writing is part of the job), 4th, 5th, 6th round interviews. Reference checks."
I can't prescribe what's right for your company, but the term KISS – Keep It Simple St***d applies here. If your hiring team believes the process is too long but can't sacrifice quality technical conversations, rely on outsourcing your interviews through a great company like ours! Our clients keep ownership on initial sourcing and HR screens and final culture fit decisions. Our expert interviewers assess candidates based on a role/stack match to the roles that you're trying to fill. We help eliminate multiple interview rounds by asking the right questions the first time around and incorporating small work samples into the live conversation.
Projects and assessments
@williamslyd, "Pre-work projects and reference checks."
@ShelleyRowe71, "Assessments that ask the same question repeatedly. On a scale of… most likely, least likely. Pick the best scenario out of the options, even if you would not do any of them."
People don't want to work for free. Why else did they apply for the job? Giving take-home assignments causes frustration. If you need to do an assessment, have it done while you're interviewing them in real-time. Set the expectation ahead of time so you don't catch them off guard and feel like they're being set up to fail. Let your candidates know that you want to measure their strengths and effectiveness and set realistic goals that they won't be afraid to achieve during the interview.
@RealSeanatella, "Hour-long assessments with instant rejection notices sent out upon submission or no courtesy call for the time investment."
Be respectful of your candidate's time. Just like the impression they give in an interview about the type of employee they might be, the same goes for your company during the hiring process.
Did you know that we also offer a free tool that helps you perform assessments in real-time? There's no need for multiple rounds of interviews and assessments when you can do it live. Watch your candidate's code live so you can avoid the back and forth of sending out tests and waiting to get them back. It's a great way to weed out candidates that don't possess the skills you're looking for.
Ghosting, discrimination, and lack of info about compensation
@shiftyes, "Being dodgy af about pay/compensation. Just post it, right upfront."
@NeilMatthams, "Yep. Would add asking for current/past compensation at offer stage."
@IzzyQuinnWrites, " Ageism."
@CollaborationHR, "Employer's post and pray, then teases candidate by short-listing them, only to dehumanize by ghosting, leaving the candidate to finally get a response by blowing the employer up with negative social media posts!"
@DeborahCaruso_, "Ghosting for 2 months then sliding into your emails like no time has passed."
Be sure to follow us and the people mentioned in this article! And let us know your thoughts on what things employers are doing that need to be adjusted to help improve hiring!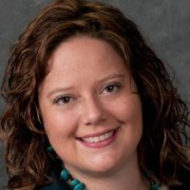 Amanda Cole, Vice President at eTeki
Amanda Cole has more than 15 years of experience developing innovative programs staffed by non-traditional workforce's including freelancers, paid & unpaid interns, boards of directors, special event volunteers, and skill-based volunteer programs. The annual value of services rendered for the largest programs exceeded $18M. She is a communications professional with superior facilitation and training skills, an engaging public speaking presence, and a fanatic about synergistic business relationships.