The eTeki team is looking forward to this year's virtual World Staffing Summit, which takes place from January 24-28. Our CEO and co-founder Hans Bukow will be hosting a stellar panel on the topic of how to balance automation while maintaining the human connection in global recruiting today.
Balancing Automation and Humanity in Global Recruiting. 
January 24th from 4:30-5:30 EST
Host: 
Hans Bukow, CEO and co-founder of eTeki
Panelists:
Jamie Herbert, VP of Finance & Operations, Capstone
Steve Levy, Manager Technical Recruiting, Zip Co.
Adam Lombardi, Sr. Director Delivery Transformation, Kforce
Denver Brown, VP Global Client Solutions, Manpower
In preparation for the event, Hans Bukow has been engaging in some fascinating discussions with the expert panelists. Our world is changing fast, and AI and automation have become increasingly prevalent in recruiting. While there are obvious advantages to using technology, it's clear that there are risks involved when we start to lose the human connection. 
Candidate experience is one important area that could potentially be negatively impacted by the increasing use of technology. The recruiting process is the first opportunity a company has to develop a real connection with future employees. The risk is that too much automation up front in the process may turn off a candidate from the start, but of course there's a tendency to use automated tools more in the beginning as that's when a larger number of candidates are being screened. 
To counter the potential loss of connection, it's necessary to build confidence and trust with candidates during today's recruiting process, with Hans pointing out that we need to have sincere interactions while utilizing automation in areas that don't compromise the person to person sincerity. 
Even Steve Levy, who is also an engineer, will be the first one to admit that technology is not the solution to every problem. In his view, we're on a slippery slope at this point, and heading towards an inflection point.
The recruiting industry itself is not immune to the challenges of today's talent shortage. Denver Brown points out, "we as recruiters have to leverage technology so we can work more efficiently and meet our clients' challenges and expectations. We're trying to free up our internal talent so they have more time to spend with candidates during the recruiting process."
How do we find the right balance between using technology and maintaining the human connection in today's increasingly digital world? Be sure to catch the panel discussion to learn more. Register here for your free ticket.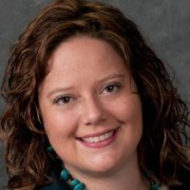 Amanda Cole, Vice President at eTeki
Amanda Cole has more than 15 years of experience developing innovative programs staffed by non-traditional workforce's including freelancers, paid & unpaid interns, boards of directors, special event volunteers, and skill-based volunteer programs. The annual value of services rendered for the largest programs exceeded $18M. She is a communications professional with superior facilitation and training skills, an engaging public speaking presence, and a fanatic about synergistic business relationships.