How-To Find the Best in Tech across the Globe
As the New Year approaches, so does a brand new hiring season. With change and resolutions already on the brain, this affords the perfect opportunity to catch the eye of top tech candidates – active and passive alike. But getting in front of this in-demand talent pool takes more than repeating the same old story and hoping it resonates. Instead, organizations looking for tech talent need to refresh and recharge their recruiting strategy and give candidates a reason to believe in taking on a new opportunity. Consider the following six tips:
Look to the data – Remember the promise of Big Data? Now's the time to use it; with 2018 rapidly disappearing, dig into the information collected throughout the year before making any significant adjustments. Just like crossing the street, look both ways and walk through the whole process to determine what worked, what didn't, and what needs improvement. From there, define what matters moving forward and review with stakeholders, hiring managers, and executives to get everyone on the same page.
Explore key metrics like application drop off rate, time-to-fill, cost-per-hire

Map out the existing process to identify and account for any gaps

Set new goals based on hiring needs, market trends, and earlier results

Only

1 in 3 employers

have applied to one of their companies' jobs to see what the process is like.
Improve job descriptions – Writing impactful job descriptions is an art form, attempted by many, mastered by few. When it comes to finding tech talent, create a copy that demonstrates a clear-cut understanding of the role and responsibilities without unnecessary buzzwords. These candidates understand the esoteric nature of their work and want to work for organizations that do, too. Save the ping pong table for their first day and use the job description to get down to business: qualifications, skills, certifications, and a basic overview of compensation and benefits (that goes beyond "competitive").
Include any specific tools or technologies used on the job

Pay attention to detail and get the facts right

Highlight company culture and meaningful perks

Shorter posts (1-300 words)

get candidates to apply 8.4 percent more

than average.
Enhance job advertising – Bringing science into the process, programmatic job advertising was once a nice to do. Today, it's becoming a must, particularly when it comes to tech talent. Sure, it might seem obvious where tech talent hangs out online (social networks, GitHub, etc.) but going programmatic lets recruiters expand their reach without having to scour every corner for an untapped talent pool. Better yet, different payment models can stretch budget dollars while uncovering those hard-to-find skill sets.
Weigh the benefits of cost-per-click vs. cost-per-applicant

Run test campaigns to find the right approach

Maximize ads with simple, straightforward content and formatting

By 2020,

86.3 percent of digital display ad dollars

will transact programmatically.
Automate recruitment marketing – Like most parts of the recruiting process, even marketing can – and should – be automated. In the case of tech talent, marketing automation is another way to attract and engage job seekers who could otherwise go undiscovered. Rather than bombard highly-sought after talent with impersonal and irrelevant messages, automation will offer up curated content and personalized interactions, nurturing these candidates and keeping them interested.
Implement video screening – With tech talent scattered around the world, video is one way to speed up the screening process and conduct interviews without incurring travel costs. By removing borders and boundaries, the video also makes it easier to get the meetings scheduled and shared between team members for feedback and next steps. The rise of artificial intelligence (AI) further enhances the possibilities of video, adding valuable features for collaboration and analysis.
Create a resource about what to expect to help candidates prepare

Consider both live and pre-recorded interview options

Optimize video interview questions as needed using the insights provided

Recruiters can do 20 video screens

in the time it takes to do one phone screen.
Evaluate and assess candidates – Incorporating pre-employment assessments into the process works two-fold, giving tech candidates the chance to show off their talents while validating capabilities and showcasing personality and behaviors. Reinforcing this with input from interviewers versed in the technical skills needed to complete the role in question can help separate the maybe from the definite hires. Simultaneously creating a highly personalized candidate experience, tech talent gain a stronger sense of the potential employer and feel for the job.
Develop assessments for both hard and soft skills as well as culture fit

Appraise candidates before advancing top contenders to hiring managers

Streamline hiring, with a more efficient, less time-consuming process

Organizations using pre-employment assessments

improve the quality of hire by 68 percent

.
In a competitive hiring landscape, recruiting the best in tech goes beyond just being there. It takes focus, determination and a handcrafted approach built around best practices and proven strategies – with serious tech know-how.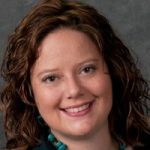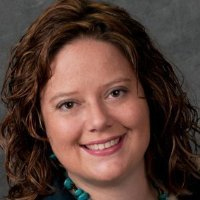 Amanda Cole
Vice President at eTeki, specializes in recruiting and training contingent resources, as well as leading organizations leveraging this type of workforce for multi-million dollar service delivery.