By this time in our post-covid world, most workforces have made it overwhelmingly clear that a hybrid work model is now table stakes.
There's no going back.
Most companies are focused on deciding whether to remain remote or bring some or all of their teams back to the office, but the reality is that the employees are the ones that are demanding work flexibility with a hybrid work model. Given the shortage of talent in many industries, and particularly in the tech space, companies will have no choice but to listen and adapt if they want to attract and retain the best talent.
What the data shows
Overwhelmingly, surveys have shown that a significant majority of both employers and employees feel that remote work has been successful. (SVB report) The majority of workforce surveys across major employers show that nearly ¾ of workers want flexibility and at least some remote work, and only a small minority want to be 100% in the office. Many workers have indicated they will change jobs if they are not allowed the flexibility they covet.
Given the ongoing talent shortage, it's increasingly clear that companies will have no choice but to adapt to this new reality. This is most pronounced in the tech sector, where there are now over 900,000 unfilled software development jobs according to the most recent report on global outsourcing trends from Accelerance.
The benefits of remote work frequently outweigh working in an office
Anyone who's worked in an office is well aware that there are pros and cons that come with it, but now that so many have had a chance to compare that with remote work, the cons are outweighing the positives. Take social interaction as one example. We all know the benefits of connecting face to face, and that is one of the most common things workers miss about being away from the office. But the reality is that in many cases, their interactions with others are random. It's so common that everyone is sitting at their own desk, on calls and answering emails, without any interaction with people working at the same location.
The benefits of working from home are now abundantly clear for those who have experienced it first hand. Saving time by not commuting is an obvious one, but it's also more efficient in many other ways, such as when you need to be home when the repairman shows up or when your child arrives home from school.
Parents, in particular, are finding huge value in the ability to be closer to their families and available when their children need them.
The flip side of the coin
Remote workers have also discovered some unexpected downsides to being away from the office, many of which became more apparent over time. Although there's no commute, extended working hours often eat up the time savings. It's difficult to set and maintain boundaries, and expectations of responsiveness from employees at all hours become the norm. The meeting count goes up (meetings have more than doubled in this data from users of Microsoft Teams), the email volume skyrockets, and it becomes more difficult to find time to focus on getting things done.
Productivity takes a big hit, but so does innovation. Teams can become siloed and isolated, and it can be difficult to foster innovation due to less collaboration across not only our work teams but also with our broader networks.
Worker mobility demands flexibility
Talent is increasingly mobile, with many actually relocating now that they have the opportunity. People are moving to areas with a lower cost of living, into the suburbs, especially in expensive areas like San Francisco and New York where there is greater demand than supply for many jobs.
Some are even relocating to emerging markets and more rural areas. (SVB report) A recent Microsoft report shows that 46% of people are rethinking where they live based on the possibility of remote working. Companies in smaller cities now have the opportunity to compete for talent that was otherwise beyond their reach.
Hybrid work expands your workforce
Another way companies can leverage a hybrid work model is to gain flexibility beyond their own workforce. Using outsourced workers to handle short-term needs and non-core business functions is one-way companies can maximize flexibility. eTeki's done-for-you technical interview service is an example of how businesses can take advantage of expertise and resources beyond their own teams by outsourcing tech interviews to their global team of experts.
Hybrid Work is here to stay
The question that employers need to be asking themselves now is not whether hybrid work is the right model, but how they can design a hybrid environment where teams can succeed while being happy and productive. Arbitrary rules that require all employees to be in the office on certain days of the week are just not going to cut it.
Employers that embrace the new normal of hybrid work and find ways to exploit its advantages and minimize the negatives are the ones that will win.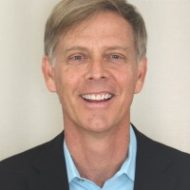 Hans Bukow, CEO & Co-Founder at eTeki
Hans Bukow brings 25+ years experience in founding and leading innovative venture backed enterprise software and Web companies. Hans is recognized for co-creating $3B+ software centric technology categories: Manufacturing Execution Software (MES), Professional Project Work Marketplaces-Exchanges, and Vendor Management Systems (VMS). His significant successes include FASTech (#22 Inc500) now Applied Materials Global Services, WorldPlay which sold to AOL and became Games Channel with EA, and eWork Exchange's cloned company eWork Group (EU-Nordics) that post IPO was valued at nearly $2B – see (EWRK:SS). Hans was last CEO and largest shareholder of Provade VMS which sold to SmartERP in 2018. Hans speaks four languages and 3 citizenships and is thought leader on the work from anywhere global future-of-work – eworking.