The Balancing Automation and Humanity in Global Recruiting panel at the 2022 World Staffing Summit was a fascinating discussion about the use of technology in recruiting and how it affects human interaction with candidates.

Find Balance
The panel all agreed that in the end it's about trying to find the right balance between using technology and maintaining the human touch. Not enough technology and you're falling behind, too much technology loses the personal connection. In today's world, the volume of jobs and candidates is so high that automation is necessary, but it's critical to insert it at the right places in your overall recruiting process so that it enhances the experience of everyone involved.
Enhance with Tech
We know there are a number of ways that technology and automation are being used in the spectrum of recruiting and hiring today. It can be used to identify candidates, entice them to respond and engage, and determine fit. It can also make systems work better together and enable recruiters to be more efficient by automating tasks like scheduling. It can enable interviewing, remote work, and learning in today's connected environment. In the best case scenario, technology is a way to allow people to focus on what they do best and automate the ancillary activities so they can be more productive and ultimately spend more time building relationships. 
As recruiters and other organizations look to deploy technology around their recruiting and hiring processes, Adam Lombardi explains that we have to understand the benefit to the candidates and others that we are interacting with. At the end of the day you have to look at it through the lens of what your business proposition is, and will a given technology help us create the balance between finding ways to automate the process and the relationships that are key.
Build Trust
Another key theme of the panel was trust, and using technology to build trust through transparency and accurate representation. For example, bots and automated support can streamline communications, but if they are misrepresented as being actual human beings, it can destroy trust from the outset. Adam recommends building trust and relationships at the front end of the journey rather than automating things before the relationship between candidates and the hiring team starts to take shape. 
Hans Bukow explains that we should use technology and tools to stay connected around trusted relationships that have already been built. There's a lot of interest in trying to use automation to do things faster and cheaper, but you have to make sure you're not overstepping its use.
One important consideration is, as Jamie Herbert put it, to meet people where they are now. For some candidates it's a phone call early in the process because the key is to build a connection. There could be 15 other recruiting firms having similar conversations, so how can we differentiate and communicate for impact? Jamie believes in erring on the side of the high touch relational side of the scale, because the employee experience starts with that very first interaction. 
Steve Levy compares recruiting for many roles to the challenge of trying to land that truly special fish. When you're fishing in the same pond, at the same time, at the same place, and using the same rod, reels, and bait as everyone else, your response rates typically drop into the low single digits with an equally low level of on-target engagement. There's no differentiation between you and your competition. Recruiting tech can assist the sourcer and recruiter to differentiate themselves from others by using algorithms to uncover and identify unique qualities and characteristics of the people they covet, then using this information and insight to increase engagement rates. It is an area that is especially ripe for innovation.
Know Your Business
It's easy for recruiters to feel pressured to jump on the technology and automation train because they feel they don't have a choice if they want to keep up, but ultimately it's critical that they understand their own business and value proposition first, and find ways for technology to enhance that. As Denver Brown noted, we're all leveraging technology but we're not trying to use it to replace that human interaction – in a lot of ways it's so that we can get to the candidates more quickly to actually have those human interactions.
eTeki understands the challenges of balancing humanity and automation in tech hiring. We offer products for companies of all sizes to address this in the technical suitability phase of the hiring process. Read more about eTeki's impact on global hybrid and remote interviews.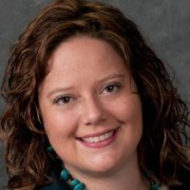 Amanda Cole, Vice President at eTeki
Amanda Cole has more than 15 years of experience developing innovative programs staffed by non-traditional workforce's including freelancers, paid & unpaid interns, boards of directors, special event volunteers, and skill-based volunteer programs. The annual value of services rendered for the largest programs exceeded $18M. She is a communications professional with superior facilitation and training skills, an engaging public speaking presence, and a fanatic about synergistic business relationships.