System Not Compatible: What's Shaping The Process on How You Are Getting Your Best Technical Hires
Fraught with competition, recruiting and hiring frequently get equated to military-style operations, and in the ongoing "war for talent," no one wants to lose. This basic fact is a significant driver in the rapid and continued advancement of HR technologies. That, and a host of outside influences including low unemployment rates and an ever-widening skills gap.
Collectively, the need to improve recruiting and hiring feeds an expansive culture of innovation – and well-established marketplace. Do even the slightest research on HR or recruiting technology, and witness firsthand the sheer number of available solutions, designed to automate every last step in the process. To the point that some fear they may become obsolete. It's overwhelming – and for a good reason.
There's an obvious need.
Don't become obsolete: Keep on evolving
Let's take a moment to pause for introspection. Now, there are countless recruiting-related statistics out there in the world, but very little information about the people doing the hiring. Much like the roles that organizations look to fill, recruiters traverse multiple generations, potentially skewing towards the younger end of the spectrum, with the elders in senior positions.
In terms of understanding and leveraging recruiting technology, this is an important distinction.
For some, there is no life before technology. Period. For others, the digital transformation happened in front of their eyes. As a result, some are quicker to adopt than others, despite a possible divide between those doing the buying and those doing the using. To avoid a prospective hurdle, recognize technology as a means to an end, vs. the other way around. One that requires regular updating, recurrent monitoring, and periodic appraisal to stay compatible, compliant and valuable to the organization.
A tall order, indeed. But one with meaningful, measurable hiring outcomes.
Stay Compatible: Ways to stay in the know
To accomplish this, on top of everything else in one's job description, there needs to be time set aside for thinking and reading. Famously, Warren Buffet reads more than 6 hours each day.
Here's a few key ways to ensure you remain in the know.
Keep up with industry news.

Put aside time for learning. This doesn't have to be in the evening. Learning is part of your job and should be incorporated into your day.

Understand the key players in your industry.

Go local, go national, go global. The idea is that you are following thought leaders in the industry that you are targeting. You cannot expect to have intelligent conversations with top talent if you are not educated.

Engage an analyst

. An analyst can help sort through the solutions and steer a clear path to the best tech for the organization's hiring needs. But ultimately, how this happens is less important than getting in the habit.
See that's the key. Like running system updates, reviewing and refreshing tech is ongoing. By the time a solution gets up and running, there's a new integration available, a new strategy to support or, new legislation changing the rules of the game. This is where those military references come into play again. With recruiting operating as a game of risk and reward, however, the only way to stay a step ahead is to continue changing stance.
Readily available tech resources
We're not talking about subscribing to the next big ATS or marketing automation tool. We're talking about arming yourself with the resources to break standard. Whether physically subscribing to newsletters or securing research from outside experts, the information is there for the taking.
Content and experiential tactics for technical hiring
We get it. How does reading an online publication help to land your next great technical hire? On the surface, it's hard to make the connection. Indirectly, the plethora of knowledge is substantially more than spending your time "liking" the latest "how to" video on Facebook.
With traditional media focused solely on big organizations that help move the market up and down, turning into any of these online publications will provide a more in-depth and immersive tech education. Aside from general tech, look for niche outlets that focus in on specific talent acquisition topics. Tech trends and vendors get to play here, too.
Beyond the headlines
Beyond browsing headlines, don't overlook the more interactive experiences. Many publications host local events, meetups, large-scale conferences and online functions like webinars and social chats. Find and follow writers that resonate. If a question needs an answer, ask it. Without following the conversation, there's no way to comprehend its impact on everyday operations. Without staying informed, there's no way to unlock that competitive advantage everyone's chasing.
Knowing what's out there shaping the process, supports finding exactly who is out there, talent-wise. It's the only way to play to the game, or in this case, win the war.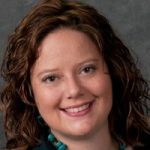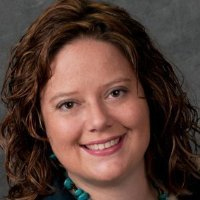 Amanda Cole
Vice President at eTeki, specializes in recruiting and training contingent resources, as well as leading organizations leveraging this type of workforce for multi-million dollar service delivery.