Those of us who dealt with operations management – in my case, years of helping manufacturing and process engineers improve automation production, have dealt with what's simply known as a gating item.
A gating item is when everything you want to get done is essentially being metered by one of the steps in the process chain. And if that's too theoretical then let's bring it to everyday occurrences.
Think about what a traffic light does to cars moving. Think about what an airplane door does to boarding and leaving the plane.
Think about … you get it. Gating items are naturally everywhere and are very important to understand in your own world when you are trying to get better, faster outcomes.
Click here to read the full article originally published on LinkedIn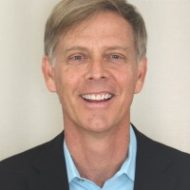 Hans Bukow, CEO & Co-Founder at eTeki
Hans Bukow brings 25+ years experience in founding and leading innovative venture backed enterprise software and Web companies. Hans is recognized for co-creating $3B+ software centric technology categories: Manufacturing Execution Software (MES), Professional Project Work Marketplaces-Exchanges, and Vendor Management Systems (VMS). His significant successes include FASTech (#22 Inc500) now Applied Materials Global Services, WorldPlay which sold to AOL and became Games Channel with EA, and eWork Exchange's cloned company eWork Group (EU-Nordics) that post IPO was valued at nearly $2B – see (EWRK:SS). Hans was last CEO and largest shareholder of Provade VMS which sold to SmartERP in 2018. Hans speaks four languages and 3 citizenships and is thought leader on the work from anywhere global future-of-work – eworking.