Though the day-to-day can sometimes feel transactional, recruiting is all about building relationships. Mostly we think about this regarding the candidate, but the relationship between recruiter and hiring manager lies at heart of the process. Without this, the lifecycle would be incomplete and likely to fail. Here, the primary challenge is overcoming the difference of perspective to educate the other and finding a way to meet in the middle. The bulk of this responsibility falls to recruiters, already familiar with how things operate and what we need to succeed. Here's a systematic look at how and why recruiters should care about helping out their hiring managers:
Impact on processes
Foundational to talent acquisition, how recruiters interact, work with and ultimately support hiring managers directly corresponds with hiring outcomes. However, approaching the process from different places, with different objectives, can often cause friction. In part, this us vs. them mentality comes from opposing vantage points. Recruiters get down in the trenches, doing the sourcing and screening, working with resources at hand to provide hiring managers with the best possible candidates, while hiring managers look to fill a specific need.
According to research from iCIMS, some 80 percent of recruiters think they have a "high" to "very high" understanding of the jobs they recruit for, while 61 percent of hiring managers believe recruiters have, only a "low" to "moderate" understanding. To cross this chasm, taking the time to spell out the process, step by step gives hiring managers clearer visibility into the inner workings of your recruiting team. At the same time, listen and listen carefully to the hiring manager at the outset. From here, share periodic updates to demonstrate progress and help estimate timing.
Effect on candidate experience
Beyond the initial communication between recruiter and hiring manager, working in tandem becomes critical when it comes down to the interview stage. At a time when unemployment rates are low and, well-qualified candidates are in demand, interviewing needs to be seamless and executed with ease.
As analyst Brian Westfall puts it, "Constantly rescheduling interviews cuts both ways: The company suffers while the role goes unfilled, and the job seekers suffer from a frustrating candidate experience." No doubt hiring managers will recognize the former, but the latter may need some additional explanation in this seller's market for job candidates. Resolve this by sharing candidate satisfaction scores or feedback you've collected from previous interviews. Showing the receipts is a surefire way to bring hiring managers into the fold and providing valuable insight into candidate sentiment.
Emphasis on employer brand
Building on the individual experience is the larger employer brand perception that exists in the world at large. In the age of Glassdoor and social media influence, applicants and employees can tell their story publicly. Recruiters are acutely aware of the power candidates wield and how this may impact their efforts. It is the company's identity,  or as William Tincup explained, "One part values, one part culture, one part experiences."
Recruiters account for this with carefully worded job descriptions, exacting sourcing strategies, and curated interview questions. Every step of the process is well-intentioned and deliberate and relates to your employee value proposition. Despite this, like the candidate experience, the hiring manager experience benefits from a line of sight into employer brand standing, ongoing efforts, and how these fit in with the overall recruiting process.    
Check the tech 'tude
In the midst of learning about hiring needs and explaining the logic and rationale behind the process, recruiters and hiring managers may still find themselves feeling at odds. Though recruiters do not take orders, they do function as project managers for the purpose of finding and hiring top talent. Chalk it up to ego, experience or a little bit of both and it's easy to let attitude derail effectiveness — and, ultimately, success.
Instead of pushing back on the asks of hiring managers, help them understand how you can help them. Spend time talking, get to know them on a deeper level, including their professional background and strengths and weaknesses. Knowing who you're working with will make it easier to match with their next hire. Establishing a basis of trust will win your confidence when you go out on a limb on a prospective hire.
Learn to play the game
Having made it this far, recruiters feel empowered to hit the ground running, with or without the help. But let's not fool ourselves. This is a not a process that recruiters can go alone, which is why there are tools and technologies for everything from sourcing to onboarding. Much like giving support to hiring managers, recruiters need to accept the benefits of screening solutions to expedite their workload and get to qualified candidates faster. You don't know it all. None of us does. But one thing is for sure, to improve the process and better your outcomes, keep the candidates close and your hiring managers closer.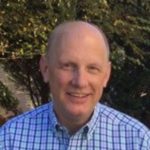 Reed Hyde, eTeki Tech Advisory Panel
Reed Hyde brings a globe-spanning mix of business and technology expertise. While serving as the product owner of the NTT / Dimension Data worldwide cloud, he and his team relaunched the company's public cloud and grew the company's portfolio with new private and hybrid cloud, reversing the company's decline in cloud sales.