Evidence abounds that employee referrals is the best source of new hires. Sadly, the evidence seldom comes from the employers, who, for the most part, aren't tracking or setting goals for their referral programs. Many aren't even bonusing for quality referred hires.

Glassdoor recently studied 440,000 of its reviews regarding referrals and other sources, and found that "employee referrals boost the odds of a successful job match by a statistically significant 2.6-6.6 percent."

According to Undercover Recruiter research:
Referred hires are still with the firm after one year at a rate of 46 percent, as opposed to 33 percent for those recruited by other means such as job postings.

Referrals are the most effective source of diversity hires.

They're also the highest quality hire, performing better on the job than non-referred hires.
The Management Studies department at New Delhi's Siddaganga Institute of Technology conducted a global study of employee referrals and found that referrals were responsible for 40 percent of hires, that they cut time to hire by 55 percent, and reduced cost of hire by 75 to 80 percent.

The most exhaustive U.S. study was completed last year by the Society for Human Resource Management (SHRM). The analyzed data included 14 million job applications, 655,000 interviews and 329,000 hires from more than 1,000 participating employees. SHRM found that referrals were responsible for 30 percent of all hires in 2016, and 45 percent of all internal hires. Yet, employers weren't accurately valuing the source.
"I find most organizations spend the least amount of money marketing and automating their referral program than any other single source they have," Tim Sackett, SHRM-SCP, wrote. "Yet, it's their No. 1 source and their No. 1 quality-of-hire source."
CareerXRoads, as a result of its 2016 Employee Referrals Review, also found a lack of valuation. While 86 percent of its employer respondents had a referral program in place, only 40 percent allowed all staff members to participate. Fewer than 6 percent had someone whose full-time job was to manage referrals, though 26 percent had someone dedicated to it part time. Alarmingly, just under 30 percent of these firms had no one taking responsibility for the program.
Also dismaying is that one of every three of these companies failed to let the referred candidate know when their application was rejected. Forty percent failed to keep the referring employee abreast of their referee's progress in the application process.
Worse yet, a massive 88 percent were not tracking how well their referral programs work
What do employers say about referrals?
Scott Ragusa, President at talent acquisition firm WinterWyman, implemented referrals approximately six years ago.
"We recognized that some of the best employees we have were referred to us by current employees," he told us.
While a bit less effusive in his praise, Sean Pritchard, co-founder, and CEO at MilitaryHire.com agrees.
"Hiring through employee referrals usually works well," he told us. "Employees will only recommend strong performers because they don't want their reputation tarnished by recommending a bad hire." WinterWyman has formalized and considerably revamped its referral program, boosting the quality and quantity of referrals.
"When we have many team members to hire at one time, we increase the incentives and the internal marketing push to increase employee referrals," he said. "We have given away $2500 trips for individuals referring the most people as well as cash prizes and other incentives. We leverage our marketing team to encourage our current staff to reach out to their networks by creating customizable social media posts. We track all internal referrals, even when there isn't a contest, to allow us to recognize people. When a new person starts, we also mention the referring person in the company-wide email.
WinterWyman is cautious about over-promising, however.
"We are always careful to make sure our team members know that we don't hire everyone we meet," Ragusa said. "but we will meet with everyone they refer to us, even if they aren't strong on paper."

As reported by Siddaganga Institute, global professional services provider Accenture 's referral program saved the firm Euro 600,000 ($700,000 USD) its first year.
CareerXRoads found that 60 percent of employers are using their Applicant Tracking Systems (ATS) to manage their referral programs, and half of them had built the referral format into their employee portal.
One of every three were using vendor software to facilitate referrals; Jobvite and TalentVine were the two most prominent vendors.

Other important findings:
For more than half, referred candidates are dispositioned more quickly than other applicants

Nearly half of these employers have their ATS set up to allow the referred candidates to check their own status

Only 58 percent bonus each referral hire

80 percent of respondents gave no bonus for referrals for part-time or contingent staff.
Monetary bonuses varied widely, depending on position level and difficulty of hiring, with some exceeding $5,000. Nearly half waited until the newly hired was in the position for three months. One of every four held off for only a month; the same number waited six months.
Most prevalent:
$500 for non-exempt

$1,000 for difficult-to-fill exempt

$2,500 for the director or executive level
While 80 percent offered no bonus for referrals for contingent or part-time positions, those few who bonused for these bonused well. Four percent of respondents offered between $1,000 and over $5,000.
Getting it right
Jason Buss, Vice President of global talent acquisition for MongoDB, put together a terrific list of employee-referral best practices.

Two of his more unusual, but intriguing suggestions:
Reward outside of your organization for referring talent.

Auto-matching.

 

Having software to automatically match your open jobs with the professional networks of your employees can dramatically increase the success of your referral program.
The long-time talent guru does not recommend waiting to dole out referral bonuses.
"Paying bonuses for successful referrals three months or in some cases six months after a candidate starts work is bad practice," he wrote. "If you're worried about hiring the wrong people, fix your selection process and don't hold your employee's hostage by bad HR practices."
Kara Yarnot, president of Meritage Talent Solutions, talked to LinkedIn about the best way to manage a referral program.

"The first step to creating any great referral program, like the first step of anything, is having a clear vision of what it should accomplish," she said.
Once you have a broad goal, such as boosting sales or increasing diversity, it's time to get specific, according to Yarnot. Perhaps you want to increase the staffing of underrepresented groups by 10 percent, for example.

The second step is to make the process user-friendly, which, Yarnot cautioned, is not usually a dependency on your ATS.
The program needs to be tracked, she emphasized, so you know what success looks like. Employees need to be taught how to implement referrals, and they must also know what to expect once they've submitted a referral. That is, will they hear back how the referee is doing, and/or will they be able to follow the progress through any portal?

"The single worst mistake a company can make with its referral program is to not contact referred candidates when an employee expects them to," Yarnot said. "If that happens, it's unlikely that employee will refer someone else."
Measuring performance
Once you've determined goals, tracking is just a matter of follow-through. The process might be as simple as a spreadsheet, with columns for names, source, date of initial contact, date of hire or date of rejection, performance notes from the first review, and date of termination or notice. You'll also want to tabulate expenses for each position, so you're able to look at the advertising cost as compared with what you spent to promote and reward referrals for the same job.
Several vendors offer tracking assistance for referrals. These include SmashFly, TalentLyft, RolePoint, and Zao. Dimi Paun is a creator of referral app Rebounty. He stressed to Quora visitors that hiring well breeds additional great hires through referrals. "Take the time to hire people you really admire and trust," he wrote. "They are almost certain to have friends who exhibit similar traits!"
The success of a referral program should start the very day your employees first walk through your door, according to Paun.

"If people are inspired, motivated, and encouraged by the work they do on a daily basis, they are going to be much more willing, and likely, to encourage their friends to join them," he wrote. "Be the kind of employer that invests in your employees; turn them into leaders; encourage them to take ownership of their stake in the company and invest further to grow it."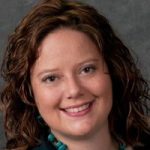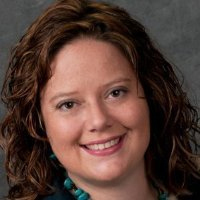 Amanda Cole
Vice President at eTeki, specializes in recruiting and training contingent resources, as well as leading organizations leveraging this type of workforce for multi-million dollar service delivery.