The recruitment and retention of key talent regularly tops the list of major concerns for business leaders. As our organisations become ever more reliant on technology, it is specifically the hiring of IT and technical specialists that heads the agenda for HR and Talent Acquisition professionals. Skills and specialisms evolve constantly, creating an imbalance in the hiring market with many companies trying to attract from the same pool of candidates.
With continuing strong demand in the IT recruitment market, it's key that those involved in the hiring process know exactly the kind of skills and capabilities that they need to hire. Yet the Deloitte Global Human Capital Trends Report has previously found that while HR professionals identify technology as an area of urgency, it is one they feel least ready to deal with. When advertising new roles, or briefing recruitment agencies, how can HR and Talent Acquisition know whether potential job applicants have the necessary skills and experience?
A study from the UK recruitment site CV Library found over 90% of job applicants having lied on their CV, with almost two-thirds saying they lied to make themselves look more experienced. Meanwhile Risk Advisory Group scanned 5,000 CVs and found 80% containing false information, whilst in Monster's 2019 State of Recruiter survey 85% of respondents said that candidates exaggerate skills. In late 2019, consultancy Alexander Mann Associates released research showing that over half of recruiters (53%) don't detect fraudulent CVs until the interview stage, with almost half also detecting them during background checks.
Clearly being able to have trust in the capabilities and knowledge of candidates being interviewed is a major challenge facing companies recruiting tech talent. What are the other main problem areas compounding this?
Tech Changes Faster Than Recruiters Can Upskill
The reality is that most recruiters and HR people are very different to IT candidates. They are different types of people. Many tech people are comfortable talking to other tech people, particularly if they feel that the person interviewing them doesn't really understand their expertise. This may lead to them appearing disinterested or unforthcoming during the screening phase. Similarly, many HR and Talent Acquisition professionals are unlikely to really understand the job in as much detail as those already doing it, which also makes initial screening harder. The IT team will get involved with technical interviews but need to know the candidates they are seeing have already been screened and qualified, else they may be wasting valuable time.
Technical Debt Piles Up on Hiring Managers during Hiring Process
Hiring managers are interested in seeing properly qualified candidates, but they can not afford to take time away from other priorities. They tend to be time-pressed, and need to assess for cultural and capability fit, so don't want to spend a long time validating those for a candidate who does not meet the minimum technical prerequisites.
Hiring isn't a constant behaviour for hiring managers, in the way it is for Talent Acquisition and HR. Interviewing isn't a priority for them either, they have other things to do. Often, they may be hiring in times of stress, when someone has left and there is no internal replacement, or times of urgency when they need to increase capabilities to complete projects. It will frustrate them to invest time interviewing people who have not been thoroughly qualified and often take away from revenue critical deadlines.
Candidates Accept Roles Based on Experience during the Hiring Process
In a talent-short recruitment market, in which candidates may have a number of options, the experience they get is key to their choice of which business to join. The hiring process itself will be most important to their decision, my own research among 14,000 jobseekers showed that for 87% it is how they are treated during this stage that most impacts their decision on whether to join. Meanwhile for a third of candidates, their biggest frustration during the hiring process is feeling undervalued and that their experience isn't fully recognised. It's important that they get a clear understanding from the outset of the number of stages in the process, and the reason for each stage, and that any technical screening they have is thorough and effective.
Companies Will Succeed by Challenging the Status Quo
The most important part of IT and tech recruiting is almost certainly the screening phase, and a new approach is needed. Neither jobseekers nor hiring managers have time to waste on interviews where there is an obvious mismatch in skills and capabilities. The failure for recruiting teams, whether internal or external, to efficiently screen applicants for required skills and capabilities from the outset will lead to them having frustrated hiring managers, whilst also giving an inconsistent experience to candidates, which ultimately leads to the business having a poor reputation when hiring.
After reviewing eTeki's platform and seeing case study results from their clients, it's apparent that utilizing an HR tech tool for interviews-as-a-service with technical experts is an effective means to address the problems of inefficient technical screening and poor candidate experience.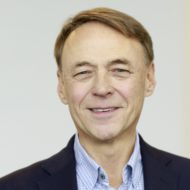 Mervyn Dinnen
Analyst, Researcher, Writer, Influencer, HR & Talent Trends, International Keynote Speaker. Talent acquisition analyst looking at emerging trends impacting on hiring, retention and engagement in the HR, recruitment and technology sectors. An award winning recruitment blogger who regularly writes who writes for a number of HR and recruitment technology sites. Reports from recruitment, HR and technology events in the US and Europe and also a speaker, panellist and chairman at a number of industry conferences.