As temperatures rise, so do the number of candidates wading in your talent pool. Eager to get a foot in the door, these folks are often willing to consider any opportunity – whether it be an internship or paid position. Seasonal hiring is nothing new; many industries – such as retail – rely heavily on this workforce model as business ebbs and flows throughout the year.

Before deciding if this is the right way to go, organizations need to consider the amount of work that goes into standing up a successful summer program. While the addition of an intern or two may sound simple – things can get complicated quickly. Take iCIMS, which recently welcomed 30 summer interns – of some 3000 applicants.

Both interns and employees come with expectations – and their resulting experience with an organization can tie directly to its culture and boost (or diminish) its employer brand. It can be tempting to dive right in, but implementing a summer hiring strategy requires the right balance of planning and technology.

Talk the Talk
To engage potential interns and other summer hires, consider how – and where – your ideal candidates communicate. Tools like Brazen offer online networking and virtual career fairs using chat while texting software like TextUs promotes higher response rates than other methods. If you're thinking about incorporating social to target specific skill sets, look to extensions like RiteTag for hashtag suggestions based on real-time engagement.

Sourcing Style
Once you've initiated the conversation, keep things moving with a scheduling solution like Clara. Taking a personal approach to calendaring, Clara gives recruiting teams the ability to book quickly while tracking each interaction and every interview. Plus, plans are designed to fit your workflow – ideal for seasonal hiring spikes. For high-volume or global programs, there's Sonru, an automated video interview application with 18 different languages plus 24-hour online support.

Build Infrastructure
To ensure the experience remains productive and positive, see if your CRM can support this new workforce. Consider enlisting a program management solution like this one from Oleeo (formerly WCN). It does everything from track performance to determine job fit all the while soliciting feedback and informing long-term initiatives. Another option? A robust employee communication tool like Beekeeper to boost collaboration and keep your entire workforce active and involved.

Cultural Impact
While interns will seek guidance and nurturing, paid employees want hands-on learning. Make sure managers and team members have the time to dedicate to onboarding and beyond. Despite their temporary status, seasonal hires should be a seamless extension of existing teams and part of the corporate culture. CultureIQ can survey all of your employees to track and measure the impact of these seasonal shifts.

Think Ahead
Speaking of seasons, lest we forget that as summer turns to fall, some hires may become permanent fixtures around the office. Just last year, Kellogg Company reported that it converted 66 percent of eligible interns to full-time employees. Leverage Talentsoft Workforce Planning to stay one step ahead of your hiring needs. Right-fit summer hires can easily transition to permanent employees come fall – without having to restart the recruiting process.

Embrace Brand
When it comes to employer brand, there's a big difference between marketing seasonal hiring and filling a few reqs. Thanks to social media and plugged-in candidates, you can easily promote summer programs to new audiences. In the case of interns, the schools you work with may have internal message boards where students can rate and review their internships. Positive seasonal experiences translate to networking, professional development and career exploration. Don't forget to collect testimonials and post across your channels.

Is it Worth it to Hire Tech Talent Seasonally?
It can be. There is no one-size-fits-all answer to the question and the outcome may change over the years. At a minimum, there is tremendous potential for all involved – the employer, interns and/or summer hiring. Still, seasonal programs are not without risk and a significant amount of effort – there are expectations to meet and projects to complete.

For tech organizations, you need to think through what's feasible and what resources already exist. As discussed, internships are collaborative and require the patience and availability of otherwise busy resources while experienced hires may hit the ground running at a faster rate. Summer hiring doesn't take well to silos.

Perhaps your program is a combination, with interns working and learning in some departments and new hires helping to boost productivity in others. The sum of this hiring strategy can create added pressure on recruiting teams, especially when there are other openings you're looking to fill. Stakeholders across the organization need to confer and agree on what is manageable to take on – and where support is needed most. Either way, the time is now with work to do and plenty of technologies to help get it done.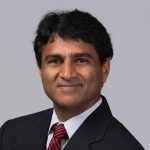 Bala Nemani, Founder & CEO at eTeki
Founder of eTeki and IT Solutions Executive with a passion for getting "candidate to role" fit right 100% of the time.