I'm not a marketing guy by any means, but I've heard time and again how stories resonate more with the human brain than anything else, so here's my story.

A few months ago, we were working with a client here at eTeki. The client had a few open technical roles, and for one of them, one of the candidates scored a 1.33 out of 5 on our technical interviews platform — meaning our technical expert interviewer basically had almost no confidence in their ability to perform in the role.

This was confusing to some of us (and some on the client side) because the core elements of a successful hire were there. Namely:
The job description was solid.

The resume of this candidate was a great match for the job description.

The candidate had worked at 2-3 major tech brands.
Normally, one would think a strong resume match + big brands is going to almost instantly get through a recruiter to the hiring manager.

So, I was curious how this candidate got a 1.33. I watched the entire interview on our platform. The candidate was good and gave OK answers, but it was clear that in previous roles, they had worked as part of a team. They didn't have specific knowledge of certain tech stacks and coding languages. This role required an individual contributor, and the candidate could not have hacked it. The 1.33 score was right.

Hiring managers are busy people, and they spend a lot — A LOT — of time looking at unqualified resumes. This is because the typical screening and sourcing processes don't do much to weed out exaggerations of knowledge or experience.

I was re-telling this story to Amanda, our VP of Operations, the other day and I hit on two things.
One of the biggest challenges for recruiters is earning the hiring manager's trust in your reliable process.

Convincing hiring managers to focus on the most important skills about the job is another.
Let's dive a little bit deeper into how we do this at eTeki.
Build trust with the hiring manager by proving the process
I've started encouraging some recruiters to do this. Let's go back to the 1.33 score example above. Once we validated the 2-3 top candidates — the opposite of Mr. 1.33 — for that position, I recommend to recruiters that they follow this sequence:
Step 1:  Prepare information on the top 2-3 scoring candidates, as well as the ", looks great on paper but scored low on tech screen" candidate (1.33).
Professional social sites

Eligibility results

Technical suitability details

Resume
Step 2: Compare pre-screened candidates in real-time with the hiring manager.
Present the top 3 using the information above

Present your "Candidate 1.33"

Review side by side expert insights for each candidate's technical performance indicators
This is HUGE for hiring manager-recruiter relationship. Many hiring managers have to be concerned about P&L for their department (it's tied to their incentives). They have no time to waste on unqualified candidates put in front of them by well-meaning recruiters without a modernized technical validation tool.

They begin to view their relationship with you as strategic and a time-saving value-add. Respect re-enters the equation then. That's really big, as a strong working relationship between a hiring manager and a recruiter can dramatically benefit a hiring process.
Tailor the process for the hiring manager
Providing the hiring manager an opportunity to add their voice to the interview increases engagement between the recruiter and the hiring manager.  We hear from recruiters that, hiring managers don't like going into detail. They throw the job description at the recruiter and tell them to get to work.

But when the recruiter can mention, "Hey, there's this special section where you can communicate directly with the technical expert." the hiring manager is more engaged. They tend to offer lots of ideas and questions and go into more detail — and again, that helps you, the recruiter, and it helps the overall relationship. It's a win-win.

What companies pay for when they buy enhanced screening solutions is a crystal ball into the candidates they need to complete the overall strategy. The crystal ball becomes a lot clearer when the underlying relationships are working.
The bottom line
The point of any business is to solve problems for the people it serves, right?
Most of us at eTeki are from either a tech or staffing background. We've seen these pain points firsthand, oftentimes for decades. We want to fix them. We want to make hiring managers and recruiters work better together, we want firms to get better candidates, we want people to save time, and we want everyone to feel like the process is fruitful.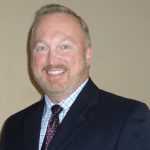 Robert Miner
Chief Revenue Officer at eTeki, helps businesses increase revenues and decrease internal costs by providing state of the art technical screening.
Why waste another hour of hiring manager's time?