When I worked for the #1 technology staffing agency in the United States, I met the most successful recruiter in the company.  What she said then is still clear to me today, "I don't recruit for jobs on the board (our open reqs)." I couldn't wrap my head around that, so I sat down to learn what her secret sauce was. Her philosophy and method was to consult with her account manager,  build a portfolio of the technologies that were used in his active and prospective accounts — and using a variety of tactics, she would build a funnel of passive candidates in those technology stacks.

She was a master at maintaining and nurturing those candidates. She developed, nurtured and maintained a seven-figure pipeline. It's like a game of chess – she thought ahead and had all the right moves.  So whenever her account manager's requirement hit the board, she already had a bench of qualified candidates.

Wayne Gretzky's father, Walter, taught "The Great One" how to win with this mantra, "Go to where the puck is going, not where it has been".

Tactics
Let's explore some of the tactics essential to proactively build a robust pipeline that will increase your success in existing accounts and win you opportunity in prospective accounts.

Existing Accounts
In existing accounts, or ones where you are able to talk to the hiring manager, develop an open relationship by describing your proactive sourcing approach. Let them know that you are willing to put your team to work for them before they even have a need. You must ensure that the hiring managers know you are not going to turn this open relationship into sales pressure.  Present it as being more like a talent show. Use the up-front "skin-in-the-game" value of your team's efforts, to get buy-in to proactively submit exceptionally qualified passive candidates, even before an open job order exists.

Oftentimes, hiring managers will have internal issues with an employee, but not be at the point of considering replacement. Providing a pipeline of exceptional passive candidates oftentimes creates an opportunity to make a "replacement placement" that was not even in the works.

The key involves establishing the value of the intake session to the hiring manager, and a developing comprehensive sourcing strategy.

Prospective Accounts
With prospective accounts, you will likely have an incumbent staffing provider who already has a competitive advantage. So before we focus on what you can do to win an opportunity to compete, let's recognize what everyone else is leading with:
I will work harder than anyone else

Give me the hardest to fill requirement

I'm young and hungry and will work harder

I'm old and experienced and will work smarter

I have a billion LinkedIn connections

I will give you better rates

I will find you the best candidates

I will find you more candidates

I will only show you the best two candidates

I have a big "S" tattooed on my chest and my friends call me "StaffingMan"

I'm pulling the same candidates off the job boards as everyone else but I've given each of them a pack of Tic-Tacs.
When a hiring manager pays your company for a candidate, they are not investing in your sales acumen, they are investing in your proactive recruiting process.  So it is important to be aware that presentation is what gets you in the door – product is what keeps you there.  Take the sales ego out of your playbook – stop selling yourself and start selling your recruiting process.

Account Mapping
With both existing accounts as well as prospective accounts, Account Mapping is the key to proactive recruiting.  When you recruit proactively you end up with product the competition does not have.  As noted by Glen Cathey of Boolean Blackbelt fame, "Posting jobs yields a very low percentage of qualified applicants – sometimes less than 5%-10%."

In what I like to call "espionage recruiting," proactively gathering intel from candidates is the key to account mapping.  


The goal is to analyze your current sourcing methods, and then refine as many as you can to become low effort-high impact.  
Reference checks

Peer references = possible passive candidates

Job boards

Reverse resume searches

Search for reference names and phone numbers

Learn what technologies your business development prospects are using

User groups

Never try to sell, be honest, and seek understanding

LinkedIn

Write posts and share in relevant LinkedIn technical groups, as well as provide thoughtful commentary on posts shared by IT thought leaders.

Use Boolean to search for candidates open to making job changes. ("looking for" or "new opportunities") AND "title"

If you don't get the response you're looking for with prospective candidates found in your Boolean search, use the similar profiles feature to the right.

Boolean Searches

Intel from candidate  

Who else is hiring?

Company structure of past employers

Who was their best "go-to" person when they faced tough challenges?

Uncover the most senior talent

How were hiring decisions made?

Who are the key players?

What other agencies have they been approached by?

What jobs did they turn down?

What other agencies have they worked for?

What offers have they turned down

New business development targets
The goal is to focus how much recruiting effort and time is expended in finding a submittable candidate who is likely to get the job.  Put a little effort into organizing the discarded data which that recruiting effort produced.

A simple way to look at it is you started with one job requirement.  You sourced 6-8 reasonable candidates, of which one gets the job. You have 7 marketable candidates left, and a wealth of candidate intel to lead you to new business opportunities you didn't know existed.

What's different about your proactive recruiting process?  Do you have a crystal ball to identify which candidate is best suited for the job, like eTeki's 2,500+ expert freelance tech interviewers?  Tell your hiring manager something they have not heard already, something that contributes to their success.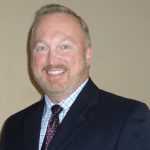 Robert Miner
Chief Revenue Officer at eTeki, helps businesses increase revenues and decrease internal costs by providing state of the art technical screening.