Candidate experience is always a hot topic in HR, and deservedly so. It encompasses every touchpoint across the entire recruiting process, starting from the first interaction, human or digital, and continues through onboarding. The experience your company designs and delivers can be the difference between landing a top candidate and losing them to a competitor.
Given there are many touchpoints by various parties during the hiring process, we've outlined some of the most significant areas that impact candidate experience in technical hiring and how you can improve them.
Start with accurate job descriptions that tell a story
Although this step happens well in advance of the interview, accurate and clear job descriptions set the stage for success from the outset. The best descriptions outline clear goals and measurements, without a lot of buzzwords which can be a turnoff (particularly to many tech candidates). Be clear on both present and future expectations for the role, painting a picture of what is expected upon hiring as well as potential for growth.
A winning job description goes beyond roles and responsibilities to tell a compelling story of what the job entails, the work involved, and the team environment. According to Katrina Kibben, "the most important thing you can do in any job posting is to translate the skills required into everyday activities."
Reduce data entry time for candidates
Recruiters and candidates frequently end up spending a lot of time entering information into applicant tracking systems (ATS). Using an ATS with a well functioning resume parser can increase efficiency by quickly entering unstructured data from a resume into your database and enabling advanced searches. It also improves the experience of the candidate by automatically filling forms that previously required manual effort, resulting in a lower bounce rate and more registrations. So the next time your company shops for the best ATS, make sure to evaluate the resume parsing functionality actually automates data entry for your candidates.
Streamline the hiring process
It's important to be clear on the timeline and steps in your hiring process, and communicate that to everyone involved as well as the candidate. Time to hire is a key factor in landing competitive candidates, so it's critical to reduce delays wherever possible.
Recruiters need to function as project managers, keeping the entire process moving forward across multiple teams. Appropriate intermediary steps and deadlines with owners should be set by working backward from the date the candidate needs to be hired. Key to accomplishing this is creating accountability between the hiring team and the recruiting team. The process starts with the intake with the hiring manager on requirements, and taking a strategic approach to the intake process can streamline the entire search.
Fast track the top candidates
The recruiter should be knowledgeable about available methodologies and have a productive relationship with the hiring manager, who should articulate their hiring needs accurately. For efficiency, the process should be designed so only the most qualified candidates are seen by the hiring manager, and top candidates should be fast-tracked. This means that technical screening should be performed before the candidate reaches the hiring manager. Appropriate knockout questions can weed out inappropriate candidates early in the process, and accurate scoring ensures the right candidates move forward.
Consider prequalifying a tech candidate's relevant skills experience with an interviews-as-a-service partner (such as eTeki), to reduce the wait time between submittal and when the qualified IT professional actually meets with the hiring team.
For more tips on how to accelerate technical screening, see this article.
Use clear and frequent communication
Frequent and consistent communication is essential. Be clear about the next steps, and let candidates know about any delays or deviations from the schedule as soon as possible. While delays are often unavoidable, transparency from your side will go a long way in continuing a strong relationship between you and the candidate. Ghosting them can ruin the goodwill created during the entire recruiting process, so be sure to communicate, whether the news is positive or negative, in a timely manner.
The information that you communicate to the candidate can reveal a lot about your organization and provides another opportunity to showcase your company as well as filtering out candidates who may not be the best fit. The best recruiters are open about salary ranges but don't pin down fixed numbers, which can save a lot of time by making sure a candidate's salary expectations are in alignment with the organization.
Make scheduling smooth and efficient
Disorganized scheduling sends a bad message to candidates about what to expect when dealing with an organization. It's important to be accommodating and to respect the candidate's time. Tech interviews should be driven by when the candidate is available, not by the bottlenecks often caused by internal interviewing capacity. Avoiding the lengthy back and forth exchange which is so common becomes more feasible when partnering with a deep pool of experienced subject matter experts.
Use great interviewers with appropriate skill sets
Bad interviewers can be a huge turnoff to candidates. Good interviewers are prepared and represent the hiring organization positively. It's important to ensure internal interviewers have been trained appropriately. Do not assume that because interviewers are experienced, they will be good. Ongoing training is key even for your more experienced interviewers, to ensure they ask the right questions and consistently represent the organization in an accurate way.
It's important to ensure that each interviewer is evaluating appropriate skills and not stepping outside their own area of expertise. Even experienced hiring teams frequently find this to be a challenge when it comes to evaluating skills in new and emerging technologies.
If you don't have appropriate subject matter expertise in house, consider using an interview service with a deep pool of expert technical interviewers that are currently working in the field.
Don't be afraid to seek help if you need it
If your hiring team has gaps in any of these areas, don't hesitate to look for additional support, whether it be from internal teams or external partners. In addition to providing expert interviewers with deep technical skills, eTeki's interview-as-a-service platform facilitates a tight, streamlined process that will positively reflect on your organization.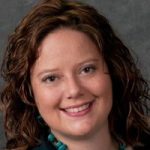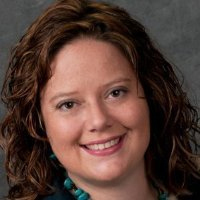 Amanda Cole
Vice President at eTeki, specializes in recruiting and training contingent resources, as well as leading organizations leveraging this type of workforce for multi-million dollar service delivery.